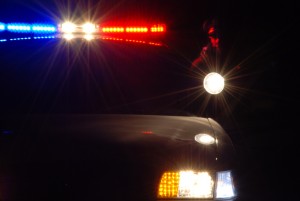 The annual Halloween Block Party in Athens, Ohio, draws thousands of people to Southeastern Ohio for several blocks of music and live entertainment. For more than 40 years, people have dressed up and partied during the Block Party typically held on the Saturday closest to Halloween.
With Halloween actually falling on a Saturday this year and a minimal chance of rain, a sizeable turnout is expected once again this year. Ohio University students comprise a sizeable number of attendees, but students from many other colleges and non-students alike also partake in the festivities.
Inevitably, local and state police are very busy during the Block Party. More than 100 people have been arrested during some years past. A significant majority of these arrests are alcohol-related.
While the misdemeanor offense of underage drinking is perhaps the most common criminal charge within the Athens city limits, it is important for people planning on attending the Halloween Block Party to keep in mind that authorities in many surrounding communities know that other Ohioans will be travelling to and from that area of the state this weekend. It is safe to expect police throughout the Buckeye State to set up several checkpoints in an effort to arrest alleged offenders for the more serious offense of operating vehicle under the influence (OVI).
Out-of-state visitors may know this criminal charge as driving under the influence (DUI) or driving while intoxicated (DWI). Whether or not you are a resident, a drunk driving conviction in Ohio can have serious long-term implications.
Even first-time OVI arrests can result in fines of more than $1,000, a driver's license suspension, and possible jail time. People who are arrested in Athens or a surrounding community cannot assume that these criminal charges will not follow them back home—even if they live in a different state.
The absolute surest and safest way for Halloween Block Party attendees to avoid DUI arrests this holiday weekend is to avoid driving altogether. Ohio's GoBus has several routes emanating from Athens, including such destinations as Columbus, Cincinnati, Cleveland, and even connecting to out-of-state locations like Chicago and Fort Wayne, Indiana.
While the GoBus has rather limited hours of operation, it could be in the best interest of some Athens partygoers who do not have sleeping arrangements to simply call a cab. The cost a couple hundred dollars that a taxi from Athens to Columbus would cost is still infinitely preferable to the thousands of dollars and many additional consequences a DUI charge would cost an alleged offender.
If you are arrested for OVI anywhere in Ohio on Halloween weekend, you should immediately seek legal counsel. An experienced Columbus DUI lawyer can investigate the circumstances surrounding your arrest and determine the best possible defenses that may result in criminal charges being reduced or even completely dismissed.