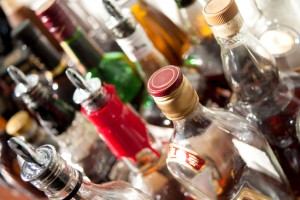 The Ohio State Office of Mothers Against Drunk Driving (MADD), the Ohio Department of Public Safety (ODPS), and other safety advocates joined on November 17 to launch MADD's annual "Tie One On For Safety®" campaign.
The Gallipolis Daily Tribune reported on November 17 that Ohio State Highway Patrol (OSHP) statistics showed 327 people were killed in 297 alcohol-related crashes in Ohio last year—including 27 deaths in 25 alcohol-related crashes between Thanksgiving and New Year's Day.
"Partnerships developed through collaborative efforts like the 'Tie One on for Safety' campaign are critical to reaching out to all Ohioans to encourage them to drive safe and sober during this holiday season and every day of the year," ODPS Director John Born told the Tribune. "Together, we can help reduce the number of deaths and injuries so that no family has to experience this preventable tragedy."
While the Tribune reported that this is the 29th year for the holiday ribbon campaign in Ohio. According to MADD, Tie One On For Safety® began in 1986 and is MADD's longest running and most visible public awareness project.
People who participate in the Tie One On For Safety® campaign are asked to display a MADD red ribbon in a visible location on their vehicles. The name of the campaign is derived from the popular euphemism for getting drunk.
Holidays are always common times of year that result in arrests for operating a vehicle under the influence (OVI), commonly referred to as driving under the influence (DUI). Between Thanksgiving and New Year's, many people all over Ohio attend holiday parties thrown by employers, friends, or family members.
It is not uncommon for a person who has been consuming alcohol at one of these occasions to assume that he or she is fine to drive afterward. In many cases, alleged offenders can be forgiven for thinking they were safe to operate motor vehicles because it has seemed they otherwise had normal use of their physical and mental faculties.
These beliefs lead people to confidently submitting to a breath or blood tests, only to be stunned when they are charged with "per se OVI." In a "per se" case, a person can be convicted of OVI based on the blood-alcohol concentration (BAC) over 0.08 percent or higher regardless of whether the person is actually impaired.
Clearly, the safest possible alternative is for anybody attending a party with the intention of consuming alcohol to have a designated driver or some form of alternate transportation.
If you are charged with drunk driving in Ohio at any point during the holiday season, you will want to contact a DUI defense attorney in Columbus, Ohio, as soon as possible.