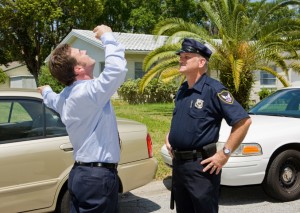 Thousands of people have been pouring into Ohio this week for the Memorial Tournament in Dublin, and the onslaught of people could mean more drivers getting behind the wheel while under the influence.
The event, which concludes this Sunday after one week of play, is a PGA Tour golf tournament played on a golf course within Muirfield Village Golf Club. The tournament was founded nearly 40 years ago, and since then has been a significant attraction for the community.
Now, the event is known for more than just its grueling course. In addition to the tournament itself, there are several other activities, including a benefit concert and multiple hospitality suites and air-conditioned tents with full-service bars.
This week-long party atmosphere sometimes can lead to attendees drinking alcohol and getting behind the wheel. In Ohio, a person can be charged with an OVI offense if he or she is found to be under the influence of alcohol, a controlled substance or a combination of substances.
Chemical tests often are used to detect a person's level of intoxication. If a person is found to have a concentration of 0.08 or greater in his or her blood, breath or urine, he or she could face DUI charges. If the intoxication level is greater than 0.17, penalties for the offense could be much worse.
The penalties associated with a DUI offense are largely determined by the alleged offender's previous criminal record, the person's level of intoxication and if there are any aggravating factors present, such as injury or property damage.
A first DUI offense without aggravating factors could be considered a first-degree misdemeanor. This could carry up to 180 days in jail, a fine up to $1,075 or both. The accused would be required to serve a three-day jail sentence. Additionally, a person could be sentenced to an intervention program and have his or her license suspected.
If a person is accused of a second DUI offense, the consequences could be much more severe. This could include a 10-day mandatory jail sentence, up to 180 days in jail, fines between $300 and $1,500 and a driver's license suspension between one year and five years.
A third offense could carry serious penalties, including an administrative license suspension of two years or more, between two to 10 years of a court-issued license suspension, a mandatory treatment program, fines between $850 and $2,750 and up to 60 days minimum jail term.
For offenders who live out of state, the ordeal of facing criminal charges could be much more difficult.  This could be an extensive struggle, one that affects both your time and money. For instance, a person — no matter where they live — could be required to appear in court within 10 days of a DUI arrest.
If an out-of-state offender is not represented by a defense lawyer, he or she you must attend all court dates thereafter in person. However, if the person has experienced legal counsel, an out-of-state offender may have his attorney appear on his or her behalf.
If you are an Ohio resident or a out-of-state visitor here for the Memorial Tournament facing OVI charges, having an experienced DUI lawyer licensed to practice in Ohio is critical to your defense. The attorneys at Joslyn Law Firm are proactive, aggressive and focused on providing legal representation that is both productive and comprehensive. Call (614) 444-1900 to schedule a free consultation and learn more about how you can fight DUI charges.