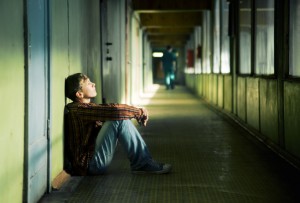 Spring break is a prime occasion for consuming alcohol and partying, especially in college towns across Ohio. Yes, alcohol remains illegal for those less than twenty-one years of age, but historically that ban has had negligible impact on keeping liquor and beer out of the hands of minors. One of the most dangerous parts of any scenario involving copious amounts of drinking or even drug use is driving under the influence.
As you can imagine, Ohio does not treat people who drive while intoxicated or drugged lightly – especially not underage drunk drivers. Driving under the influence is commonly referred to as DUI in many states, and even Ohio. However, according to the state statute, this crime is actually called OVI – Operating a vehicle under the influence of alcohol or drugs. When a minor is charged with the offense, it is referred to as Operating a Vehicle After Under Age Consumption (OVUAC).
If a driver under the age of 21 is arrested for a first OVI in Ohio after driving with a blood alcohol content level between .02% and less than 0.08%, several things may happen. The first is immediate suspension of their Ohio driver's license by the Ohio Bureau of Motor Vehicles. The license will remain suspended for a period of 90 days to 2 years, according to section 4510.02(A)(6) of the Ohio Revised Codes.
Other penalties may include a $250 fine, 30 days of jail time and / or probation, an alcohol treatment program ordered by the court, as well as a remedial driver's instruction class. Penalties are stiffer if this is a repeat DUI offense or if the blood alcohol content level was greater than 0.08%.
Underage drunk drivers who receive conviction while enrolled in a public Ohio university will also lose financial aid given by the state for a period of two years.

Other penalties related to underage drunk driving are possible sanctions by the driver's college or university. Many colleges in Ohio maintain their own honor code, which they expect all students to abide by. Depending on the terms laid out in their code or student handbooks, there can be additional punishment for crimes, even if they were not committed on campus. A student disciplinary council may be called to determine penalties such as suspension, exclusion from extracurricular activities, and potentially even expulsion.
Keep in mind that an arrest for allegedly driving while intoxicated does not mean that conviction is automatic. An experienced defense attorney can help the driver avoid or minimize any penalties. Many defense lawyers also represent clients during student disciplinary hearings, helping ensure their education and future career opportunities do not suffer.
Ohio is home to many of the nation's top colleges and universities, including Kent State, Ohio State University, Ohio University, Wright State University, Youngstown State University and others. Law enforcement officers will still be vigilant to drivers under the age of 21 who behave suspiciously on the road. Please drive responsibly this Spring Break.
Additional Resources