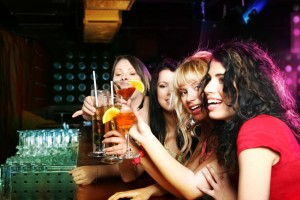 Students throughout the country spend their spring semester anticipating the week-long vacation relaxing from academic requirements and enjoying time spent with friends. Whether students travel or stay in their home states, alcohol consumption is a large part of spring break.
The spring break periods for Ohio State University, Ohio Dominican University, Franklin University and DeVry University all could be different. However, during these breaks, college students can face charges for OVI, which is sometimes called DUI.
A person can be charged with a DUI in Ohio if he or she is under the influence of alcohol, a controlled substance or a combination of them, according to Ohio Revised Code §4511.19. Drivers also can be charged if they have a blood alcohol concentration greater than the legal limit of 0.08.
Some people may forget that drugged driving also could constitute DUI charges. According to Ohio law, certain amounts of methamphetamine, cocaine, heroin, LSD and marijuana in a person's blood could be considered an intoxicating amount. This can be proven through blood tests or using Drug Recognition Experts.
When college students are charged with DUI offenses during spring break, their vacation could be significantly changed. After an arrest, a driver could face various penalties, most of which are determined by the offender's criminal history. This offense often is a college student's first interaction with the criminal justice system.
According to §4511.19(G) the standard charge for a first-time DUI offense is a misdemeanor of the first degree. Under this law, a person could face between 72 and 180 days in jail, a fine up to $1,075 or both. Additionally, a person could face having his or her license suspended.
If the driver is younger than the legal age of 21 years old, he or she could face additional charges and penalties. For instance, they could be charged with underage alcohol consumption in addition to a DUI offense. This offense can carry up to six months in prison, a fine of up to $1,000, probation and community service.
In addition to court-issued punishments for DUI offenses, a college student could face life-altering repercussions at his or her university. Each Ohio-area university has different policies and procedures in place for handling their students after a criminal offense has been committed.
Ohio State University's policies regarding student disciplinary hearings states that an attorney may advise a student regarding his or her hearing, but the lawyer may not actually represent the student at the hearing. This means a student could receive legal advice before the hearing, which still can prove beneficial when moving forward after an offense.
In some cases, students could face losing scholarships or even being suspended from the university. These accusations should be taken seriously both in criminal court and in college administrative matters. An experienced attorney can walk you through each step of the process and help you gather the evidence needed to fight the charges.
If you have been arrested and charged with a drunk driving offense on spring break, contact a Columbus DUI defense attorney at Joslyn Law Firm. Brian Joslyn and his legal team are experienced in handling a variety of drunk driving-related offenses. They can help you throughout the criminal process and with any college-related issues that arise as a result of the charges. Call (614) 444-1900 to schedule a free consultation with one of our skilled attorneys.